MLS EXPANSION – WHY NASHVILLE?
MLS EXPANSION – WHY NASHVILLE?
About  a year ago, not many would have credited Nashville with the potential to get the Major League Soccer (MLS) expansion franchise. Well now they are the first team from the initial 12-city list to get the nod.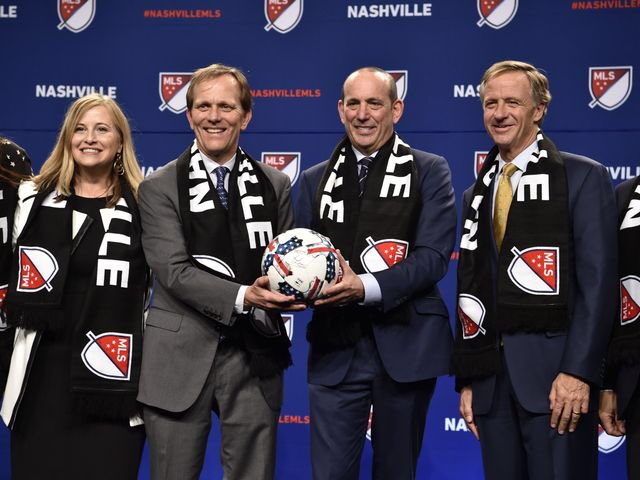 The lead owner John Ingram would be very pleased with the achievement even as he would be thankful to the Metro Council and Mayor Megan Barry for their relentless efforts. The MLS would make the announcement on Wednesday at the Country Music Hall of Fame, as per reports.

The MLS knew Detroit has a very large market that Cincinnati was already packing the stands in the United Soccer League, and that Sacramento has been in the pipeline for years yet they decided to award the expansion ticket to Nashville. These cities have been in the MLS radar for quite some time now compared to Nashville yet the buzz around Nashville helped it get the nod.
Ingram had a big role to play in MLS Commissioner Don Garber awarding Nashville expansion. The Billionaire gave their bid financial support and a sense of direction. His financial clout ensured there were no doubts whatsoever about the financial standing of the owners. He also had deep ties in the city that transcended business, politics, philanthropy, education et al.
The US Ambassador to Japan Bill Hagerty also played a huge role in the beginning before his appointment as he got the support of business and political stalwarts to support the idea. The addition of the Wilf Family to the ownership group also played a key role.
The Pred's Cup final in June also helped as it showed tens of thousands can be mobilized to support sports. This proved true when the city hosted the CONCACAF Gold Cup game between the US and Panama in June.
Getting the soccer-specific stadium the MLS wanted helped too, as other bids had one issue or the other.