BUNBURY LEAVES REVS FOR NASHVILLE
BUNBURY LEAVES REVS FOR NASHVILLE
New England Revolution have traded veteran attacker Teal Bunbury to fellow MLS football side Nashville SC in exchange for $150,000 in general allocation money. As part of the agreement reached between the two MLS football teams earlier this week, Nashville SC will pay an initial fee of $75,000 plus an extra $75,000 if certain performance-based metrics are met by the player.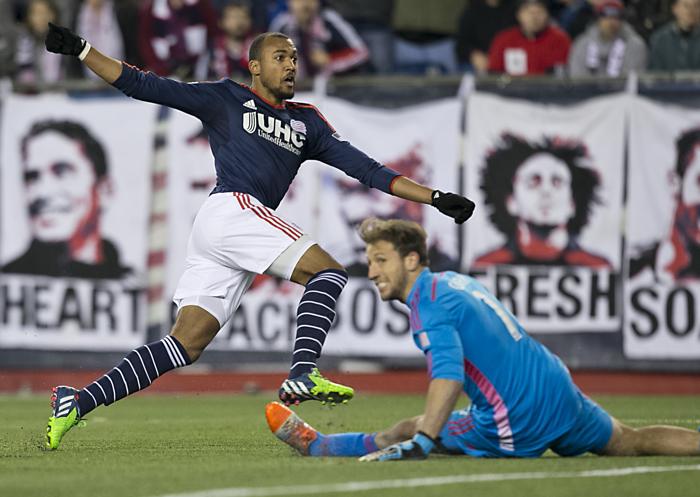 Speaking on the transfer, Bruce Arena thanked Teal for his dedication and commitment over the past eight years as a New England Revolution player. Bruce Arena is the head coach at New England Revolution and he also doubles as the club's sporting director. In a statement released by Revs, Arena said that Teal gave his all on the pitch as he wished him well for the future.
31-year-old Bunbury leaves New England Revolution as the fourth leading goalscorer in their history with 45 goals and 21 assists in over 231 games during the MLS regular season since his time at the club. He became a Revs player after a four-year spell at fellow MLS football club Sporting Kansas City in 2014. Bunbury has two postseason goals in 12 Revs games.
Bunbury was an important member of the New England Revolution squad as they emerged the MLS Supporters' Shield champions with a record of 73 points. The Ontario native spent four seasons with Sporting Kansas City and had an attacking return of 19 goals and seven assists.
In a related development, Sporting Kansas City have traded Jaylin Lindsey to Charlotte FC, his hometown club. Sporting KC will receive $325,000 in general allocation money. The transfer involving Sporting KC, Charlotte FC and Lindsey was confirmed at the start of this week.
Also, LAFC have moved to bolster their squad after a disappointing 2021 season by acquiring defender Franco Escobar from fellow MLS Football side Atlanta United.