NEW ENGLAND ANNOUNCE SPAULDING TRANSFER
NEW ENGLAND ANNOUNCE SPAULDING TRANSFER
Reigning MLS football Supporters' Shield winners New England Revolution have announced the signing of defender Ryan Spaulding for the upcoming 2022 MLS football season with options for the next two seasons. The signing of Spaulding was announced by New England Revolution on Friday.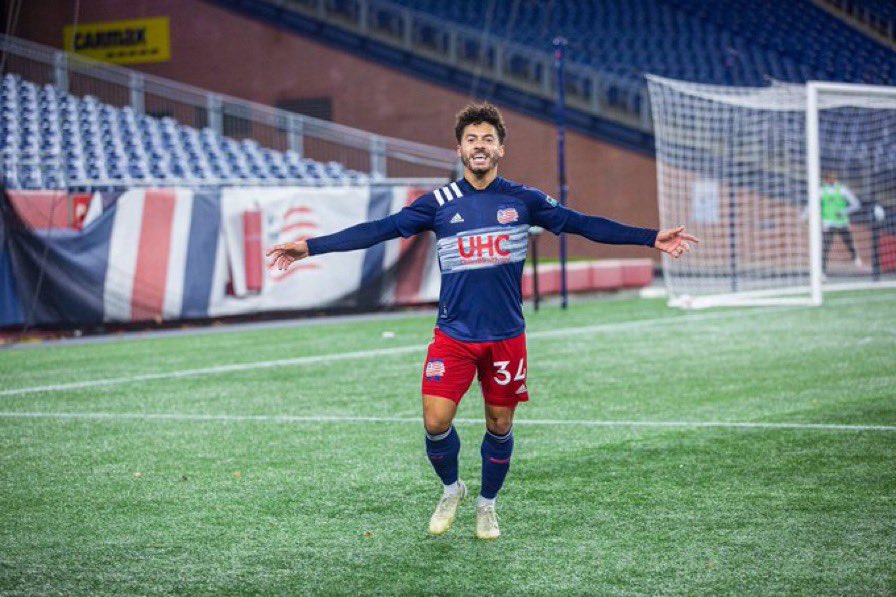 Spaulding is a left-back by trade and he's the fifth player in the history of New England Revolution to be elevated from Revolution II to the first-team roster. Revolution II is now an MLS NEXT Pro side.
On the transfer of Spaulding, Curt Onalfo said via a release that the left-back was one of the first signings at Revolution II and that he has grown remarkably in a lot of aspects of his game over the course of the last two seasons. Onalfo is the technical director at New England Revolution. Speaking further, he said that Spaulding is a talented left-sided fullback and that the player fits in well with the New England Revolution team and that they can wait to watch his progress in MLS football over the coming season.
Spaulding, 23, will provide cover for DeJuan Jones in the left-back position. Jones was one of the best left-backs during the 2021 MLS football season. He will replace Colombian left-back Christian Maflain the first-team after he parted ways with the New England Revolution at the end of last season. New England Revolution director Onalfo and other club officials are certain that Spaulding would be a good addition to the left-back position at the club.
Newly announced New England Revolution first-team player Spaulding spent two seasons with the second team at the club where he was able to set team records. He had 38 starts and four substitute appearances with a total of 3,402 minutes.
Earlier in his career, Spaulding played collegiate football at UNC-Charlotte. He signed his first professional contract at StadeBriochin in the third division in France.