IBRAHIMOVIC GOING BACK TO AC MILAN
IBRAHIMOVIC GOING BACK TO AC MILAN
MLS Football chairman Don Garber has announced that Zlatan Ibrahimović's romance with the franchise is finally coming to an end.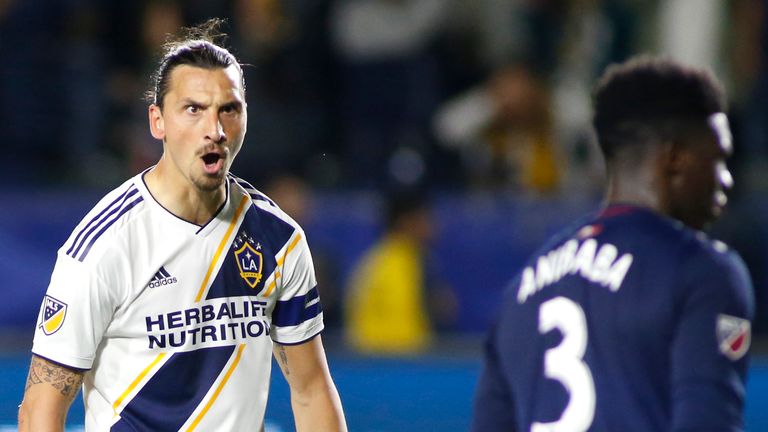 After a couple of weeks that witnessed the Swedish man's massive ego clash with every other person in America that care enough to sit down and watch a game as un-American as soccer, AC Milan appears to be the destination Ibra is retiring to and will hopefully hang up his boot and ego n the city that made him.As it seems, this is not the first time Ibrahimović will be choosing AC Milan as the team and city to cool of his temper after getting himself involved in an ego trip with powers that be at a current club.
9 years ago, his sour relationship
with Pep Guardiola then manager of Barcelona made him join Milan for a loan spell, a move that was made permanent the following season.
Before Ibrahimović recently boasted to the MLS football that nobody will remember them while he is gone, he made sure to score 31 goals in 31 games while racking up 8 assists in the process. Keeping to his persona as one who both talks and do
Based on that kind of personality, it was not surprising seeing a lot of Italian clubs like Napoli bid for him and attempt to lure him away from AC Milan. Unfortunately for them though, the ultimate decision rested on the Swede and for some reason he chose his beloved Milan.
Thankfully for all who feel him settling down into European football might be one call too tough for him to handle at his current age, SinisaMihajlovic, the current manager of AC Milan was the assistant coach of Inter when Ibra was playing for the blue side of Milan.