WILLIAN ADMITS HE COULD LEAVE CHELSEA
WILLIAN ADMITS HE COULD LEAVE CHELSEA
Willian has revealed that he could leave Chelsea this summer. The player and the club have failed to reach a compromise on a new due to a disagreement over the terms of a possible contract extension. His current deal is set to expire in June.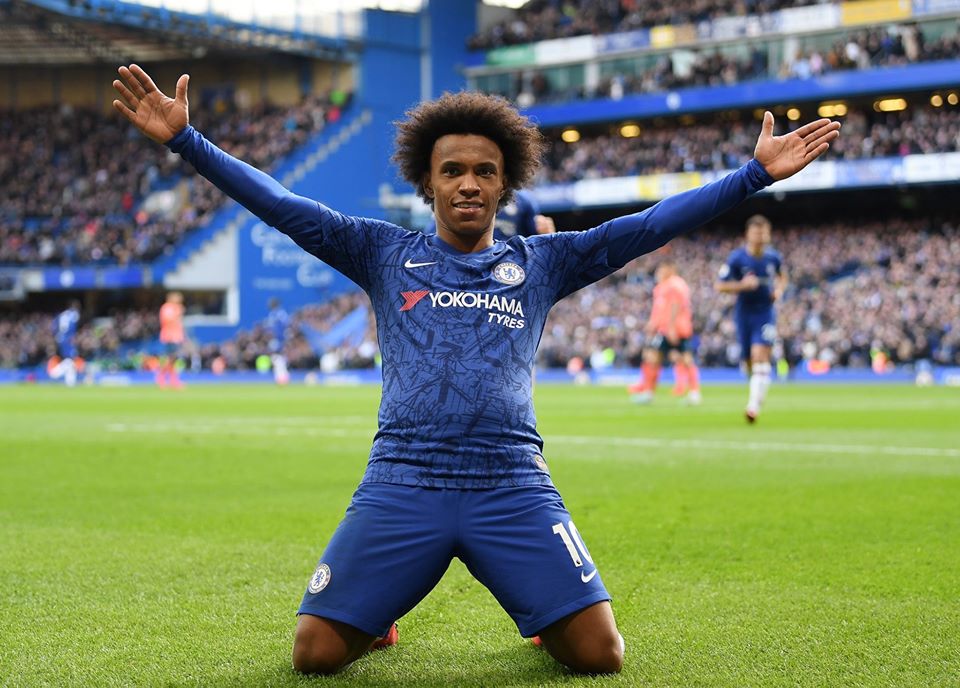 Willian, 31, has scored 7 goals and provided 6 assists in 37 appearances this season. He is an integral member of Frank Lampard's squad.
The Brazilian joined Chelsea in 2013 for Anzhi Makhachkala in 2013. He has made over 300 appearances across all competitions
. But it seems his time at Stamford Bridge is coming to a natural end. Willian is due to become a free agent at the end of the season. He will join any club for free from next season.
The Brazilian international stated that he has been offered the chance to remain in west London for an extra two years. But the player is seeking a three-year contract. His stance on the contract situation could see him move on if the Blues refuse to agree to his terms.
Willian has admitted he will prefer to continue in England. Even if it will be with another club. Liverpool, Tottenham Hotspur and Arsenal are among the clubs to show interest in the player.
Away from England, Willian is not short of suitors as top clubs across Europe have shown interest. Barcelona, Juventus and Inter Milan have shown interest. The Catalan giant even made a move to sign the player during the January transfer window.
A move to Juventus has also been discussed, but the relationship Willian has with Juventus manager Mauricio Sarri will make any deal difficult.
According to reports, Willian will also consider moving out of Europe. MLS football, Chinese super league and the Middle East is also a possibility.